Buy these great sailing CDs performed by popular recording artist Eric Stone and catch him live at any of the Sail America Boat Shows!! Please specify if you want to receive the Album on CD or on a Flash Drive
Songs For Sail

Boatsongs Collections Volume 1 - Songs for Sail

| | |
| --- | --- |
| 1. Sailing Life | MP3 |
| 2. Paradise In Mexico | MP3 |
| 3. Southern Cross | MP3 |
| 4. It's Not The Fall That Hurts | MP3 |
| 5. The Manatee And The Jellyfish | MP3 |
| 6. So He Sails | MP3 |
| 7. Coast Of Marseilles | MP3 |
| 8. He Just Lied And Went To Heaven | MP3 |
| 9. The Same Boat | MP3 |
| 10. Jamaica Farewell | MP3 |
| 11. Reggae Guy | MP3 |
| 12. Till All The Tequila Is Gone | MP3 |

$14.95 + $3.90 S&H = $18.85

The Legend of the Lost Soul

Boatsongs Collections Volume 2 - The Legend of the Lost Soul

| | |
| --- | --- |
| 1. Manatee Island | MP3 |
| 2. Humuhumunukunukuapua' | MP3 |
| 3. Maria | MP3 |
| 4. The Legend of the Lost Soul | MP3 |
| 5. The Whole 9 Yards | MP3 |
| 6. Sailing | MP3 |
| 7. North Shore Reggae Blues | MP3 |
| 8. My Sweet Linda | MP3 |
| 9. I'll Quit Loving You Tomorrow | MP3 |
| 10. Mekong | MP3 |
| 11. Bomba's Shack | MP3 |
| 12. 24 Meets 40 | MP3 |
| 13. The Great Bull Dolphin Roundup | MP3 |

$14.95 + $3.90 S&H = $18.85

Permanently Temporary

Boatsongs Collections Volume 3 - Permanently Temporary

| | |
| --- | --- |
| 1. Endless Summer | MP3 |
| 2. Everybody Wants to be Jimmy Buffett | MP3 |
| 3. Gary's Island | MP3 |
| 4. Journey to the Second Star | MP3 |
| 5. Living it up Down Under | MP3 |
| 6. Moon Over Maui | MP3 |
| 7. Beer Money | MP3 |
| 8. Permanently Temporary | MP3 |
| 9. Ensenada Jail Or Bust | MP3 |
| 10. Daisy | MP3 |
| 11. He Just Lied And Went To Heaven (part 2) | MP3 |
| 12. The Sandbar | MP3 |
| 13. Saturday Night Girl | MP3 |

$14.95 + $3.90 S&H = $18.85

Long Boards andShort Stories

Boatsongs Collections Volume 5 - Long Boards and Short Stories

| | |
| --- | --- |
| 1. I Got Leid In Hawaii | MP3 |
| 2. Meet Me In Mooloolaba | MP3 |
| 3. Jesus Candle | MP3 |
| 4. Somewhere South Of Somewhere | MP3 |
| 5. Yellowshoes | MP3 |
| 6. Crab Island Rendezvous | MP3 |
| 7. The Rhyme Of The Ancient Mariner | MP3 |
| 8. In The Soup | MP3 |
| 9. Latitudes & Attitudes | MP3 |
| 10. On-On | MP3 |
| 11. Sunsail Away | MP3 |
| 12. If You Aint Been Aground… | MP3 |

$14.95 + $3.90 S&H = $18.85

SCUBA Tunes Vol I

| | |
| --- | --- |
| 1. Blackened Fish Sandwich | MP3 |
| 2. Hi-Tech Diver | MP3 |
| 3. Scuba Radio | MP3 |
| 4. The Parrothead Fish | MP3 |
| 5. Wreck(ed) Diver | MP3 |
| 6. Scuba Joe | MP3 |
| 7. Today is the Day | MP3 |
| 8. Skip the One-Legged Shark Diver | MP3 |
| 9. I Learned My ABC's | MP3 |
| 10. Is That A Moray In Your Pocket...? | MP3 |

$14.95 + $3.90 S&H = $18.85

SCUBA Tunes Vol II

| | |
| --- | --- |
| 1. Welcome To Jamaica | MP3 |
| 2. Close Encounters Of The Wet Kind | MP3 |
| 3. Bomba Shack | MP3 |
| 4. Scubaholic | MP3 |
| 5. Calypso | MP3 |
| 6. Wings | MP3 |
| 7. The Whole Island Thing | MP3 |
| 8. New Paradise | MP3 |
| 9. Scuba Joe (Part 2) | MP3 |
| 10. Catch A Puff | MP3 |

$14.95 + $3.90 S&H = $18.85

Great White Christmas

| | |
| --- | --- |
| 1. Boudreaux The Cajun Reindeer | MP3 |
| 2. Haole Hawaiian Christmas | MP3 |
| 3. Hang Ten Santa | MP3 |
| 4. The Christmas Song | MP3 |
| 5. Great White Christmas | MP3 |
| 6. Grandma Got Run Over By A Reindeer | MP3 |
| 7. Santa Claus Has Dreadlocks | MP3 |
| 8. Christmas In THe Isthmus | MP3 |
| 9. Rasti Da Snowmon | MP3 |
| 10. Mele Kalikimaka | MP3 |

$14.95 + $3.90 S&H
Trinidad to Tortola Two Great CDs!!! All Songs written by Eric Stone A True Musical Journey through the Caribbean from Trinidad to Tortola

Sheldon Clark; It'll Be Ready Tomorrow; Cracker (W)rapper; Goodbye Trinidad; Without You Here; Bequia Kind of Day; Dominica Discovery; Goat Water; Monkey Hour; Old Year's Eve; Lost and Found; Quick to the Batcave

$19.99 + $3.90 S&H
Songs from the Virgin Islands

Indigo Blue; Island Time Not; Lovango (Lov e and Go); Crazy Cat; The Beat Goes On; Dodgin Hurricanes; One Night at Corsairs; Lost Without You; Island Harleys; Hook, Line, and Singer, Driveway to Heaven; The Ballad of CJ

$14.95 + $3.90 S&H
Time to Fly

Americano, Ave de Paso, Calling In Well, My Second Favorite Blonde, Bad Tequila, Time To Fly, Life Like a Novel, Jimmy's Drivein, 51 Pieces, Angel Wings, Way Down in Mexico, 90 Channels

$14.95 + $3.90 S&H
Now for the first time you can order a Guitar-shaped Flash Drive with All 15 Eric Stone Albums on it. This is a $225 Value for only $59.95 (Plus $3.90 Shipping and Handling). This includes a Guitar Shaped Flash Drive with 15 of Eric Stone's Albums, plus bonus video footage and interviews.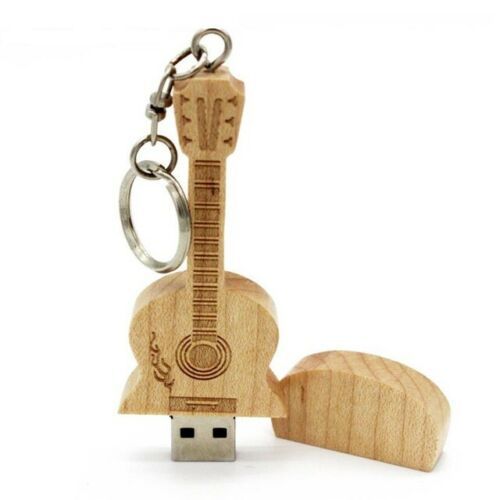 Songs For Sail (1999) Sailing Life, Paradise In Mexico, Southern Cross, It's Not The Fall That Hurts, The Manatee And The Jellyfish, So He Sails, Coast Of Marseilles, He Just Lied And Went To Heaven, The Same Boat, Jamaica Farewell, Reggae Guy, Till All The Tequila Is Gone The Legend of the Lost Soul (2002) Manatee Island, Humuhumunukunukuapua', Maria, The Legend of the Lost Soul, The Whole 9 Yards, Sailing, North Shore Reggae Blues, My Sweet Linda, I'll Quit Loving You Tomorrow, Mekong, Bomba's Shack, 24 Meets 40, The Great Bull Dolphin Roundup Permanently Temporary (2003) Endless Summer, Everybody Wants to be Jimmy Buffett, Gary's Island, Journey to the Second Star, Living it up Down Under, Moon Over Maui, Beer Money, Permanently Temporary, Ensenada Jail Or Bust, Daisy, He Just Lied And Went To Heaven (part 2), The Sandbar, Saturday Night Girl Sail America LIVE (2003) Son of a Sailor, Brown Eyed Girl, The Big Bamboo, The Whole 9 Yards, Jump In The Line, The Manatee and The Jellyfish, Waiting In Vain, Who Put The Pepper In The Vaseline, Wild World, Living It Up Down Under, Yesterday, No Woman No Cry Scuba Tunes Vol 1 (2004) Blackened Fish Sandwich, Hi-Tech Diver, Scuba Radio, The Parrothead Fish, Wreck(ed) Diver, Scuba Joe, Today is the Day, Skip the One-Legged Shark Diver, I Learned My ABC's, Is That A Moray In Your Pocket...? Scuba Tunes Vol 2 (2004) Scuba Joe (Part 2), Scubaholic, New Paradise, Bomba Shack, Wings, Welcome to Jamaica, Catch a Puff, Close Encounters of the Wet Kind, The Whole Island Thing, Calypso Long Board & Short Stories (2005) I Got Lei'd In Hawaii, Meet Me In Mooloolaba, Jesus Candle, Somewhere South Of Somewhere, Yellowshoes, Crab Island Rendezvous, The Rhyme Of The Ancient Mariner, In The Soup, Latitudes and Attitudes, On-On, Sunsail Away, If You Aint Been Aground... Great White Christmas (2005) Boudreaux The Cajun Reindeer, Haole Hawaiian Christmas, Hang Ten Santa, The Christmas Song, Great White Christmas, Grandma Got Run Over By A Redneck, Santa Claus Has Dreadlocks, Christmas In The Isthmus, Rasti Da Snowmon, Mele Kalikimaka Trinidad To Tortola (2007) Sheldon Clarke, It'll Be Ready Tomorrow, Cracker (W)Rapper, Goodbye Trinidad, Without You Here, Bequia Kind of a Day, Dominica Discovery, Goat Water, Monkey Hour, Old Years Eve, Lost and Found, Quick, to the Batcave Songs From The Virgin Islands (2008) Indigo Blue, Island Time Not, Lovango (Love and Go), Crazy Cat, The Beat Goes On, Dodging Hurricanes, One Night At Corsairs, Lost Without You, Islands Harleys, Hook, Line and Singer, Driveway to Heaven, The Ballad of CJ The Best of Eric Stone (2011) Railean Rum, Beer Money, Latitudes and Attitudes, Gary's Island Back In The USVI, Endless Summer, He Just Lied and Went to Heaven, Is That a Moray in Your Pocket...?, Lovango (Love and Go), Maria, Gone With the Wind, Yellowshoes, Meet Me in Mooloolaba, Permanently Temporary, Reggae Guy, The Rhyme of the Ancient Mariner, The Whole 9 Yards, Quick, To the Batcave Time To Fly (2012) Americano, Ave de Paso, Calling in Well, Second Favorite Blonde, Bad Tequila, Time to Fly, Life Like a Novel, Jimmy's Drive-In, 51 Pieces, Angel Wings, Way Down in Mexico, 90 Channels Eric Stone Band - LIVE FROM TONGA (2017) Could You Be Loved, The Way, Yellowshoes, Another Saturday Night, Cuban Crime Of Passion, The Manatee and The Jellyfish, Tongaritaville, Garys Island, He Just Lied and Went To Heaven, Holiday, Jesus Candle, La Vida Loca, Meet Me In Mooloolaba, Red Red Wine, The Legend Of The Lost Soul, Everybody Wants To Be Jimmy Buffett All The Rest (2018) Althea, BlewByou, Catsy, Rock The Dock, Rusty Anchor Bar & Grill, The Muck Monster, Wooden Boat TV, We Still Have Time Doing Time On Music Row (2019) The Lovin' Side Of Your Heart, I'll Get It Someday, Just For Love, I'm Guaranteed, When Will She Ever Get To Say I Do, I've Fallen And I Can't Get Up, The High Cost Of Lovin', Redneck Aerobics, Broken Promises, I'll Quit Lovin' You Tomorrow, Start It All Over Again, Is There Life After Beth, Like A Fool, Just The Fax, So Hard Getting Over You Bonus Material (2017) Videos, Interviews and more
Or - Order your Favorite Album on CD or on a Flash Drive for only US$14.95 Shipping and handling to US addresses is another $3.90 for regular mail. Simply make a payment on WWW.PAYPAL.COM to h3musick@gmail.com and provide your mailing address and the item(s) you are buying in the note or just click the following link: https://www.paypal.com/us/mrb/pal=UM3G98LTZSWEE or click the link below to set up your Paypal Account.
Click on the Link Below for more of Sailshare's Offers
Sailshare Yacht Deliveries
1107 Key Plaza #329
Key West, FL 33040-4077
(305) 731-6795
Contact us via E-Mail